Santa Monica Offsite Shredding
Offsite shredding gives you the ability to schedule one-time or regular pickups of documents and files you need to destroy anywhere in Santa Monica. A secure truck is sent to pick up your locked shredding bins, and transport materials to a secure facility to have them shredded.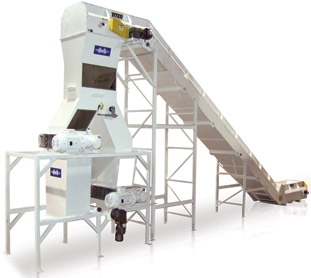 The offsite shredding process complies with all California and federal privacy laws. Offsite shredding can be less expensive compared to mobile shredding serviceg because it's cheaper to destroy paper at a facility than it is to bring a mobile shredding truck on site.
Trained security professionals transport your documents in a locked truck, guarding it until it is delivered to a secure shredding facility. When they arrive, the containers are inventoried and lined up to start the shredding process.
The material is dumped directly into the giant shredder processing over 20,000 pounds an hour. A certificate of destruction is generated with the certified weight to verify that your paper was shredded.
Once materials are shredded they are compacted and shipped to a paper mill where the material is pulped to make new paper products.

How Off Site Shredding Works in Santa Monica
Collect papers and documents that need to be shredded and place them into locked shredding bins.
Secure professional trucks pick up your bins and transport them to a Southern California shredding plant.
The paper is shredded, baled, and recycled into new paper at a Santa Monica plant.
When the process is complete, you are given e a certificate of destruction
Santa Monica Shredding's contractors offer offsite shredding services whenever you need them and will come to you- get free quotes today!

Get Free, No Obligation Quotes on Offsite Shredding Services in Santa Monica
To learn more about the secure off site services available at Santa Monica Shredding, request a free quote today, or simply give us a call (310) 882-5448.