Five Reasons to Switch to Mobile Shredding in Santa Monica
There's a lot of options available for shredding your documents, which makes it difficult to determine what type of service would be the best fit for your home or business.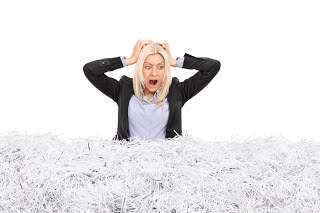 Mobile shredding gives you the chance to take care of your Southern California shredding project quickly and easily.

There are many benefits to mobile shredding that can make your document destruction much easier- it's our mantra that mobile shredding is secure, cost-effective, and convenient, but we're not the only ones that think this way. Here are some of the advantages of mobile shredding from business professionals nationwide.

Cost Effective
"Shredding in my tax business IS VITAL. I simply don't have time to shred every document that has a SSN or other form of personal identifying information. There are so many ways tax client data can get into the wrong hands and it's not cost effective for me to task an admin to shred documents. In my experience, outsourcing a job to a known expert is always a win/win. I save in time, cost and risk of security breaches. A professional level shredder costs ~$50,000, and I'm not paying for that BUT I can afford to outsource since it would take minutes for them and days for one of my admins to shred everything. It's a cost of doing business that gives me and my tax company peace of mind! Identity theft sucks!" Dean Ferraro, Authoritax.
Unless you have thousands upon thousands of pieces of paper to shred, an industrial-size shredder isn't a wise investment for your business. Keep in mind that you not only have to pay for the shredder—you also have to pay one or more of your employees to dedicate a significant amount of their working hours to shredding too. Mobile shredding saves you thousands of dollars both in the short and long-term. Depending on the size of your project in Santa Monica, using a low-level, $20 shredder and some trash bags in your office could take days.
Onsite shredding services make it easy- a few minutes of a contractor's time versus hours upon hours of an employee's time just makes sense, doesn't it? 

Time Efficient
"We use an outside shredding service for our CPA firm. We have quite a bit of confidential information containing clients, addresses and Social Security Numbers. We used to shred ourselves but the backlog got to be too overwhelming. Now the service comes in once a month and shreds our documents on site." Jon C. Neal, CPA, MST, PFS, The Neal Group, LLC. 
The buildup of papers that need to be shredded happens in almost every business. Shredding your documents is important, but the day-to-day operation of your Santa Monica business can get in the way. Then, you have to set aside hours upon hours and multiple employees to catch up—costing you more money than you'd ever anticipated in the first place.
That's where regularly scheduled shredding service can help you- a shredding service can come weekly to shred your documents, eliminating the need to take time away from regular business activities. Schedule a time and a mobile shredding truck will come to you as often as you need.
Convenience
"The local shredding companies make it so easy: bins in the office, onsite shredding for home/office as well as drop off services at their facility. We do what we can to mitigate the constant attacks on our privacy. Shredding provides a certain level of comfort," Bruce Specter, Real Estate & Capital Development, Invest In Reno.
A mobile shredding service is very simple- your contractor provides you with locked bins to store all of the documents that you need to shred, comes to your location as often as necessary, and takes care of your entire project in just minutes right at your curbside. You never even have to leave your office.  It's quick and painless- and eliminates the need to shred your documents yourself.
Security
"We use a shredding service to organize our paper shredding. Since we deal with confidential client work on a daily basis, it's paramount that we uphold our security standards to ensure our client's data is safe. Taking this approach allows us to have peace of mind and carry on with the day-to-day of our business. We have scheduled shredding appointments with them, but also use them on an ad hoc basis if we have a particular surplus of confidential client documentation at any one time." Petar Jovetic, Account Manager, Impression Digital. 
The security of your information is crucial to the data destruction process. Why bother shredding your confidential files if the method you are using is not secure itself? Mobile shredding contractors are required to comply with all necessary state and federal data disposal laws. Your documents are handled securely throughout the entire project, and you receive a Certificate of Destruction to document the process was completed properly.
Privacy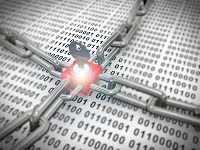 "Outsourcing our shredding has also given us ease of mind with our sensitive information. There is much greater privacy now that we have no one in-house looking at each document as they feed it into a shredder." Jonathon Ceballos, USB Memory Direct.
Trusting another company to shred your documents can seem like risky business, but it is actually much safer than shredding your documents in-house.  Do you want your employees that are shredding the papers to be able to read each document before they shred it?  Do you have the time to shred every confidential document yourself?  With a mobile shredding service, the Santa Monica contractor will never even have a chance to see your private information. 
All documents are stored in your locked bins, the bins are picked up as often as you need, and the contents of the bin are sent through the shredding machine. The contractor never comes into physical contact with any of your information. 

Get Free, No-Obligation Quotes on Shredding Services in Dallas Today!
Document shredding is an essential part of any secure business practice, but there is no need to pay to rent an industrial shredder and still have to do all the work yourself. At Santa Monica Shredding, we specialize in making your shredding process streamlined and cost-effective. With a wide range of convenient shredding services to choose from, we're confident we can help you shred anything.To get started on your next shredding project, just give us a call at (310) 882-5448,or simply fill out the form to your left to request free quotes on alternative shredding services today!